Renting an apartment with family or friends
How to use it:
You are preparing your ski holiday and you have chosen Val Thorens, the best of skiing in the 3 Valleys!
The apartments we offer, in the Silveralp residence, are comfortable for 6 people because the beds are located on the floor of each property.
What a speech, prefer a visit to these apartments of 45 m2 each: 2 apartments side by side, on the 3rd floor (ideal for families or friends) and 1 apartment of 43 m2 on the 6th floor.
The Alps are a royal destination for a ski holiday. The massif is home to the highest European peak, Mont Blanc. It has many ski-village resorts or large international resorts. With family or two, book without further delay an apartment in the Savoy Alps. You can make the most of winter!
Renting an apartment on skis is easy on our website: it only takes a few clicks to find your happiness! Holidays in the mountains are yours!
Northern or Southern Alps: where will you decide to put down your skis on your next holiday? With family or weekend for two? Well in Val Thorens! You can rent a cheap apartment at the foot of the slopes, we are here to satisfy your skiing desires.
Best cheap apartments in Savoie? It's our home!
The ski resorts of Savoie are among the most sought after in France. Don't delay in booking an apartment for your next holiday! Val Thorens is a reference of choice, apartment bookings are constantly increasing winter after winter. We offer you a sought-after choice of apartments that are close to the ski slopes, all without breaking the bank. This is the case in these apartments of the Silveralp residence. They will suit all desires, in a friendly and family atmosphere.
Your ski holiday in Val Thorens is the epitome of skiing in the Alps, with ease! In the Savoie department, Val Thorens is in the top three of high-altitude ski resorts. It is the ideal place to book an apartment on skis, without totally breaking your piggy bank. The names of Méribel, Courchevel make you dream? Are your finances limited?
Good news! In Val Thorens it is possible to book an apartment near the mythical resorts without putting your finances at risk. Yes, the Val Thorens ski area is located at the top of the 3 Valleys. You ski for 15 days without passing twice on the same ski slope. So big is the ski area! Imagine the sporting moments with family or friends!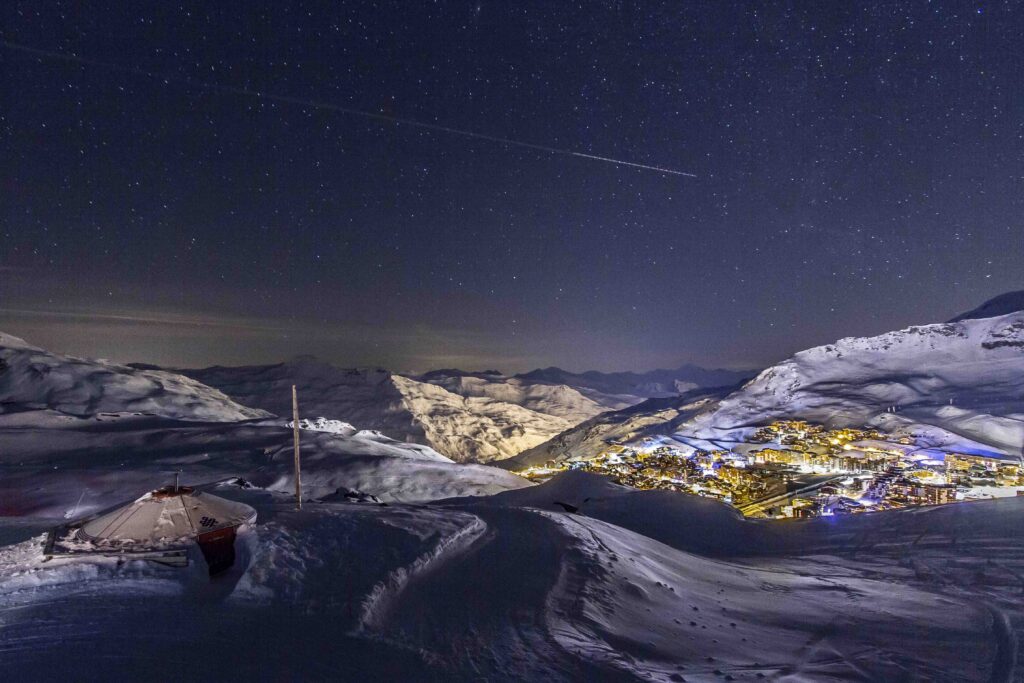 Apartments foot of the slopes in the heart of Val Thorens
You want to stay in the Northern Alps, you will have the pleasure of renting an apartment at the foot of the slopes. In Val Thorens, we offer seasonal rentals. All you have to do is jump on your skis in the morning to hit the best slopes of the 3 Valleys ski area!
Book an apartment facing the snow front and the mountain is fully available to you. Val Thorens also offers some nuggets in terms of apartment rental at the foot of the ski slopes. Don't waste any more time making your reservation on our website!
For a stay at the foot of the slopes, the Northern Alps have many well-equipped resorts. The advantage of Val Thorens? Optimal sunshine and the meeting of Alpine and Savoyard cultures! On our website, it is easy to book an apartment at the foot of the slopes.
Val Thorens resort family friends
Your ski holiday in Val Thorens. Enjoy direct access to the ski lifts by settling into a three-room apartment on the third floor. You have a view of the resort of Val Thorens and the ski slopes. The Silveralp is a residence on a human scale, at the foot of the slopes, it is the promise of an unforgettable ski holiday! You can already feel the air from the tops filling your lungs. The powder screams under your skis and the mulled wine brings you comfort after a day on the slopes!
To make your stay in the mountains go perfectly, you must not forget anything in your suitcase. Here is a non-exhaustive list to leave with peace of mind!
Checklist for your ski holiday in Val Thorens
First check: your ski stuff! Skiing, surfing, snowshoeing, boots, bindings. If you have your own ski equipment, remember to check it before departure and prepare for transport.
When it comes to your clothes, remember to bring something to withstand the cold and humidity. Whether you opt for the full suit or for the warm sweater and ski pants duo, take a sufficient amount of spare time depending on the length of your ski holiday.
And to resist falls on the slopes or snowball fights, don't forget to pack your winter stuff. Scarves, hats or hoods, socks, gloves or mittens… are necessary. Be careful, gloves, hats and scarves are so easy to misplace: bring at least 2 copies of each!
We have been working with a sports equipment partner present in Val Thorens for more than 40 years. He is an expert in ski and snowboard rental. It specializes in equipment related to the practice of sports in the mountains.
Of course, don't forget your "ordinary" clothes. From pajamas to underwear to your dress or casual outfits for the evenings! We are able to offer you a selection of banked bars where the festive atmosphere is the key word!
Val Thorens United: it's a brand
You are afraid of forgetting something: imagine yourself on a ski slope in the Savoyard resort… During a meal at the end of the day. You will detail everything you wear about yourself on each of these occasions!
You also think of the sun reflecting off the snow. Lip balm, hand cream and high protection sunscreen are essential! No one is safe from a good cold or a blister. A small pharmacy kit is essential with a "survival kit for skiing"! Dressings, disinfectant, aspirin, light treatment for a cold…
Another important element: if you have booked your accommodation and packages, do not forget to bring your confirmations. Without misplacing your tickets and all the necessary supporting documents! And of course, everything you will need for the trip: meals, drinks, a little reading…
---
Departure instructions
Clothing:
Suit or duo waterproof breathable jacket with quilted pants (Gore Tex style)
Wool sweater and fleece jacket, turtleneck
Gloves or mittens for skiing and going out to the resort
Cap, headband, earmuffs
A scarf
A backpack for the picnic on the slopes.
Pants, sweatshirt
Long-sleeved T-shirts
Gandes wool socks, thermolactyl underwear for the top and bottom (avoid cotton that retains moisture)
pajamas
A swimsuit for après-ski because the resort of Val Thorens has an aqua-fun center whose reputation goes beyond the snowy peaks.
Equipment if you do not rent on site:
Skis or surfs (snowboard for Anglicists)
Sticks
Hiking poles
Ski and après-ski boots
Waterproof mountain shoes to go snowshoeing
Sunglasses with side protection
Yellow glass mask for snow days
ARVA helmet and equipment for the more adventurous
Toboggan for children (there are space-saving ones)
Health:
High protection sunscreen
Lip stick
Restorative cream after sunburn
Cream to relieve body aches
Toiletry bag
Packs of tissues
Diverse:
Camera, camcorder, phone with their respective chargers (yes forgotten chargers …)
Passport photos for packages (you can order them online)
First aid kit
Plastic bags
Aluminum foil for sandwiches
Toilet paper and wipes
Chains for the car and a scraper
Blanket to put on the ground (it's better than getting your pants knees dirty)
A shovel (to clear the snow)
A mini sewing kit and nanny pins
Quiès balls
A card game, board games, pocket games
Felts, white sheets
Remember to book the parking because in Val Thorens parking is regulated!
Papers and documents:
Identity card, passport and driver's license
Round-trip plane or train tickets
Contact details of the place of accommodation (GPS coordinates are indicated at the time of booking)
Insurance phone number and in case of loss of credit card
Carte Vitale and credit card, blood type card (let's not talk about misfortune)
To discover our apartments, nothing could be simpler: select the one that interests you.
If you want to know the weather for your ski holiday in Val Thorens, watch the resort's livecam without moderation.
Your ski holiday in Val Thorens: it's with us!